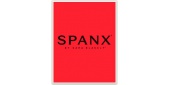 Spanx
What started off by simply cutting the feet of tights, has become the internationally known underwear brand Spanx. It provides for both men and women with a wide range of body shapers in every size and for different budgets.
Find 27 Spanx products from 5 shops on SALE at Fashiola.com.au.
Get up to 70% off on Spanx products!