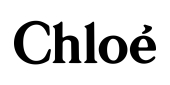 Chloé
Chloé is the icon of elegant and feminine fashion for the classic modern woman. The label also designs for children and includes besides the gorgeous clothes, also perfumes and accessories. Keywords for their clothing is romance and creativity.
Find 1.149 Chloé products from 13 shops on SALE at Fashiola.com.au.
Get up to 80% off on Chloé products!
Popular Chloé clothing for Men